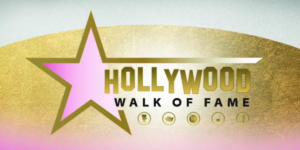 Today has been declared Ali MacGraw & Ryan O'Neal Day in Hollywood, California. The Hollywood Chamber of Commerce unveiled their stars on the Hollywood Walk of Fame! The stars of Paramount's Love Story were introduced by their sons Joshua Evans and Patrick O'Neal for a virtual ceremony that streamed live today.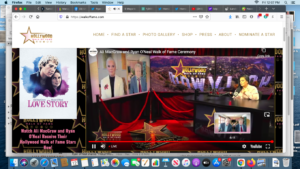 You can watch today's ceremony by clicking below:
Ali MacGraw is now 81 years old and as stunning as ever with her regal with hair. Ryan O'Neal who has been battling cancer for many years, looked happy as he heads towards his 80th birthday this spring.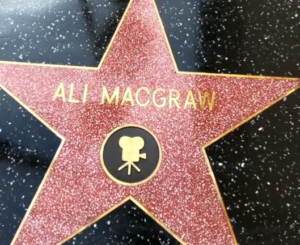 It has been fifty years since Love Story was released and became a box office winner and made Ali and Ryan huge movies stars! The movie was based on the book by Erich Segal and was also known for its theme song "Where Do I Begin? – Love Story Theme" written by Francis Lai, with words by Carl Sigman. One of the most recognized vocal versions was done by singer Andy Williams. Arthur Hiller directed the 1970 film.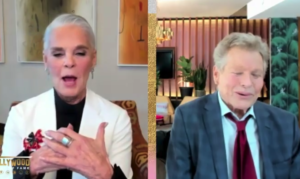 The most famous line from the movie was said by Ali's character, Jenny, "Love means never having to say you're sorry", was repeated today by the host of the ceremony. Ali chuckled that she's been having to answer about that line for over 50 years!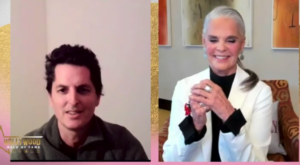 The actual stars are located at 7057 Hollywood Boulevard, Hollywood, CA.
Ryan's star is next to Ali's and also the one of his late love, Farrah Fawcett. Down the street is Robert Evans' star. He was the former husband of Ali MacGraw. Their son Josh, introduced Ali virtually, having not seen each other in over a year. Ryan's son Patrick, was with Ryan in person and was the person who really got the ball rolling to make this honor happen, over a year ago.
Ryan is a Los Angeles native and never thought he would be recognized with a star on the Walk of Fame. He joked that, "It took living this long and staying out of jail as two of the reasons, along with Patrick's help in seeing it happen."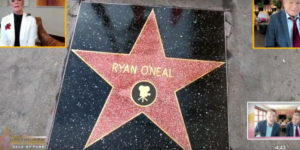 Ali was grateful to Paramount and her late husband, Robert Evans for producing such a romantic movie. She said it was the most fun she had working on any movie. She was extremely moved.
Love Story can be seen on various platforms on the internet and is currently available to rent, purchase, or stream via subscription on VUDU, Amazon.com, iTunes Store, YouTube, XFINITY, and Epix .
I will be watching on Netflix on Valentine Day's. How about you?