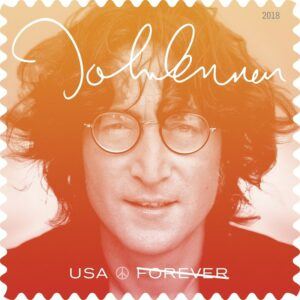 The price of a stamp is going up again. That's not really surprising news since it happens regularly, but do you even know what it costs to mail a letter these days? I don't! And I'm a person who ships things out as part of my
eBay business every day
. The best thing the Post Office did was to implement the "Forever Stamps" back in 2007. You can use those stamps literally
FOREVER
on the first-class letter under one ounce, without having to add those silly One Cent stamps to your letter when rates go up.
The cost of a stamp will be…….drum roll……50¢ up from 49¢ on January 21, 2918. Each additional ounce will be 21¢. Time certainly flies, I still remember the stamp costing 6¢ in 1970 and then going up to 8¢ and thinking that was grand theft robbery back then. Just like the certainty of "death and taxes", mail rate increases will continue to happen. That is, as long as we even have a US Postal system.
Email and texting are the biggest ways we communicate these days. Remember when you didn't even know what email was? Or that you told all your friends and family that you would never text? I do. Regardless, I still love sending an old-fashioned letter through the mail. I like picking out "fun" stamps when I buy them. Frankly, I don't buy them that often. I still enjoy collecting them, when the mood strikes me. I also enjoyed collecting "First Day Covers" noting the day a stamp was released to the public.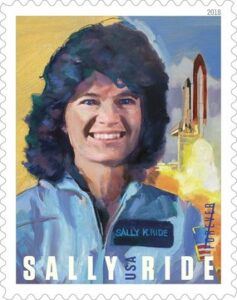 As little as we actually mail letters and bills these days, people still get worked up about postal rate hikes! I remember standing in line at a local Post Office in upscale Beverly Hills, CA right after stamp prices went up many years ago. I laughed to see how many "millionaires" were buying a slew of One Cent stamps to add to their "old" stamps that they already had. There is something about Americans not wanting to USE more postage than necessary. Yet, we spend tons way more than it actually costs when we buy popcorn and a soda at a movie concession stand or baseball game, without batting an eye. Well, we complain about that too, I suppose.
I have even been known to dig into some of my stamp collection (that I don't care about anymore) and use those for sending a letter these days. What the heck, the USPS already has my money, why not use those stamps? One example is the large amount of 34¢ stamps I have from "Legendary Baseball Stadiums" around the USA. I throw two of those babies on a letter and it's good to go. I'm not sure anyone on the receiving end even notices.
For now, I will continue to buy FOREVER stamps every once in a while to satisfy my need to use a FUN stamp. Some of the scheduled 2018 stamps will include ones honoring: Astronaut Sally Ride, Beatle John Lennon, Actress Lena Horne (January 30th), and Mister Rogers (March 23rd). I will continue to ship most of my packages by USPS. And I will make a mental note that in 2018, stamps went up to 50¢. Wow, for a letter! That is amazing! Hang in there USPS, we still need you around a bit longer.