Guitar Lessons
It's been almost two years since I began guitar lessons through the local Parks & Rec Department classes with two friends. It was a twice-a-week evening class with about ten other students taught by a long-time guitar teacher named Ed (not his real name).
Ed was very experienced in all things guitar, however, he was a bit intimidating to my friends and me. We came out of each class very tense and nervous, which I'm sure is not how playing guitar is supposed to make one feel!
We all had our guitars assessed by Ed, mostly to find out there were things that needed to be fixed in order to be able to play our instruments. My guitar was originally purchased from a local music shop back when Jimmy Carter was President. It is made my Takemine and has been in its case for all these many years. I originally took lessons way back in the 1970s and never really advanced beyond advanced beginner!
This time was going to be different! By registering with good friends, I had built-in practice partners and we would commit to each other to learn together! That's how it started out. We wrote our short assignments down from the classroom board and practiced every day for fifteen to thirty minutes! We laughed with each other and had a lot of fun sharing our new endeavor.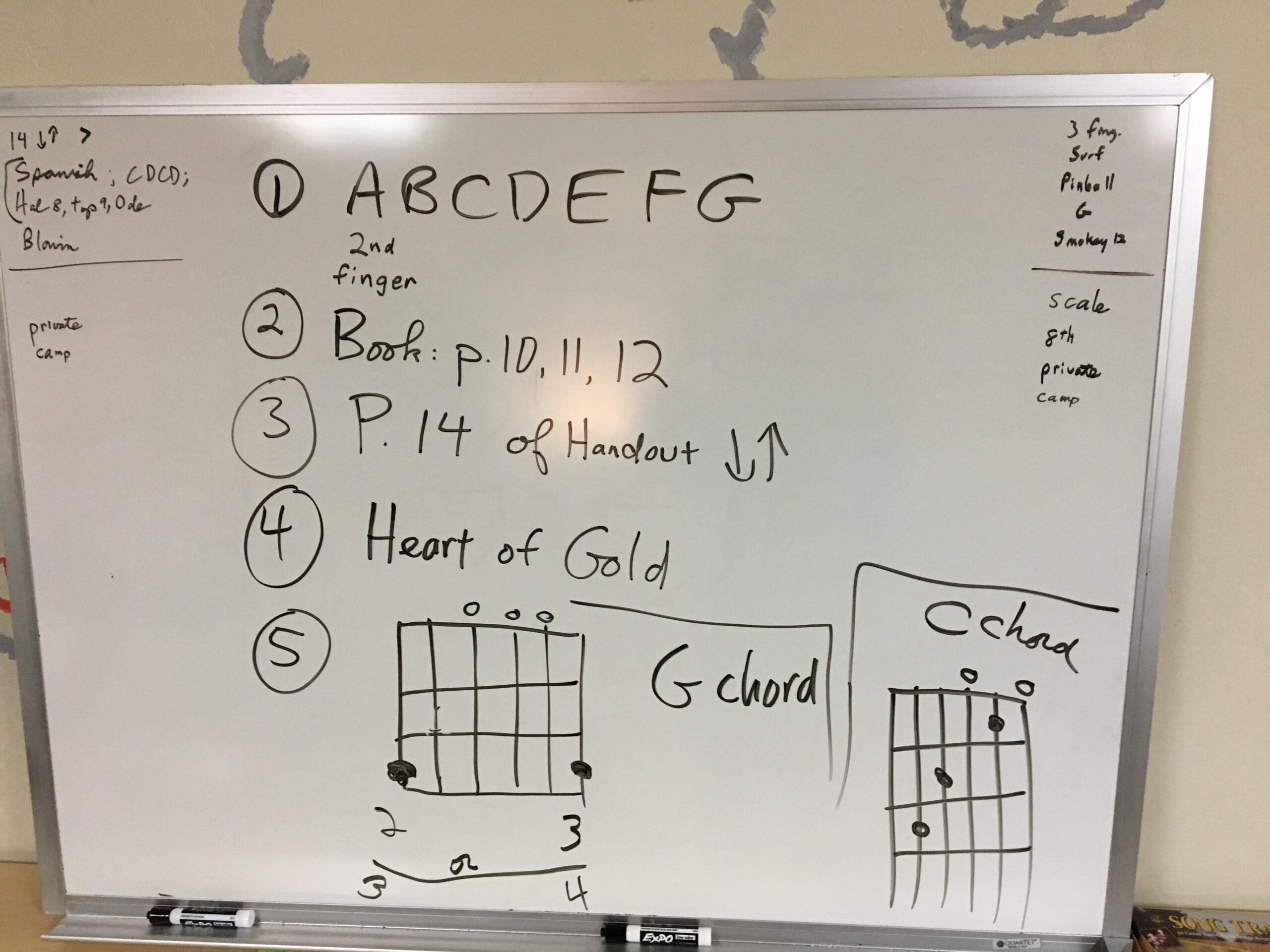 That is until one member of our threesome, pulled a neck muscle so bad, that she had to miss weeks of work! The other was a little confused and slowly got further and further behind our weekly assignments. I, however, continued but was very nervous in front of our very serious teacher, Ed.
After six weeks, our twice-weekly lessons were over. We would have to continue learning on our own over the summer ahead. My friends stopped practicing, but I was still inspired. I worked on my lessons from the class hand-outs and guitar lesson book. Then I discovered something that changed everything!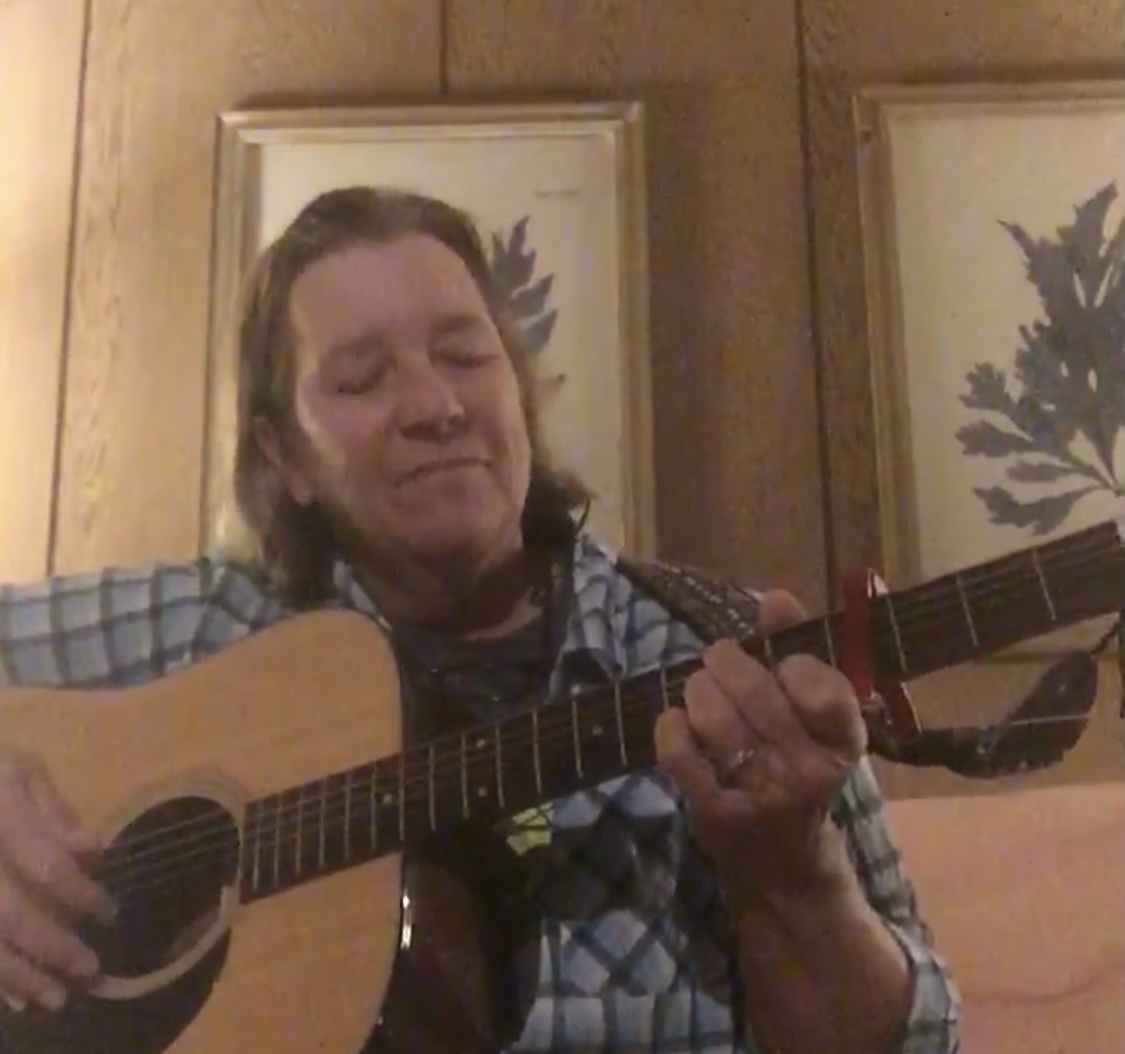 It was called FenderPlay! It is an online music instruction platform for the guitar and ukulele. I signed up for a Free 14-day trial. What a discovery. I could go at my own pace. I could repeat any section over and over until I mastered it. The lessons were visual and short and created for success! At some point in my trial, there was an offer by FenderPlay for an unbelievable cost of just $5 per month! WOW! My in-person lessons cost $155 as I recall.

Now that was an offer I couldn't refuse. To this day, I still pay just $5 per month. There is a Facebook page where fellow students can share their successes with an upload of their playing and also share tips with each other. It is such an amazing community filled with positive support for one another. The teachers are the best. They have weekly online programs and office hours to help those who ask for it!
Remember almost a year ago when COVID-19 shut everything down? Well, lots of folks decided to take up the guitar! And FenderPlay offered some enticing rates: FREE for about six months to new members! There are lots of songs to learn with short well-produced videos and practice pages connected to the lessons. There are five levels for Pop and Rock guitar along with skill tests and so much more!
FenderPlay also encourages practicing daily by building "streaks" and then one will be automatically entered in a drawing for a brand new Fender Guitar! I have not won yet, but have added a Fender Electric Guitar to my acoustic oldie. I won a charity auction last February (just before the lockdown) and my Fender is signed by Bob Weir of the Grateful Dead Band!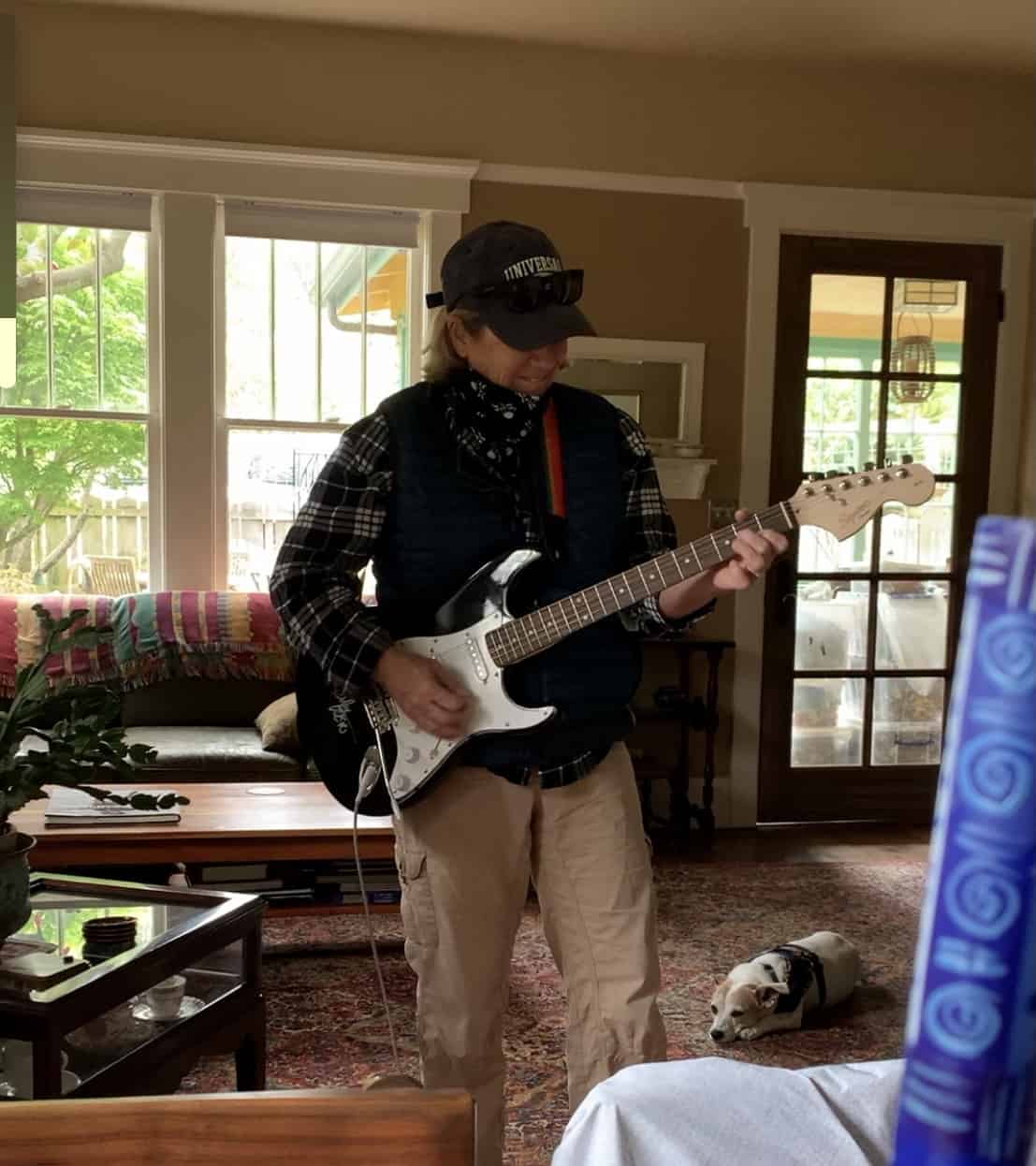 Talk about cool! I have continued to play daily! My skills have improved and I have added a couple of new online courses: Yousician and Ultimate Guitar! It is really fun to work on songs like The Beatles' "Let it Be" and "Here Comes the Sun", along with John Denver's "Annie's Song" and Eric Clapton's "You Look Wonderful Tonight" to name a few.
I have also played "True Colors" in front of a large birthday party gathering during the summer of 2019 and actually sang it as I played. I am NOT a singer by any means, but it was my birthday present to my partner. What a rush to have the intent of learning and then actually perform it. I was extremely proud of myself! That took tremendous guts!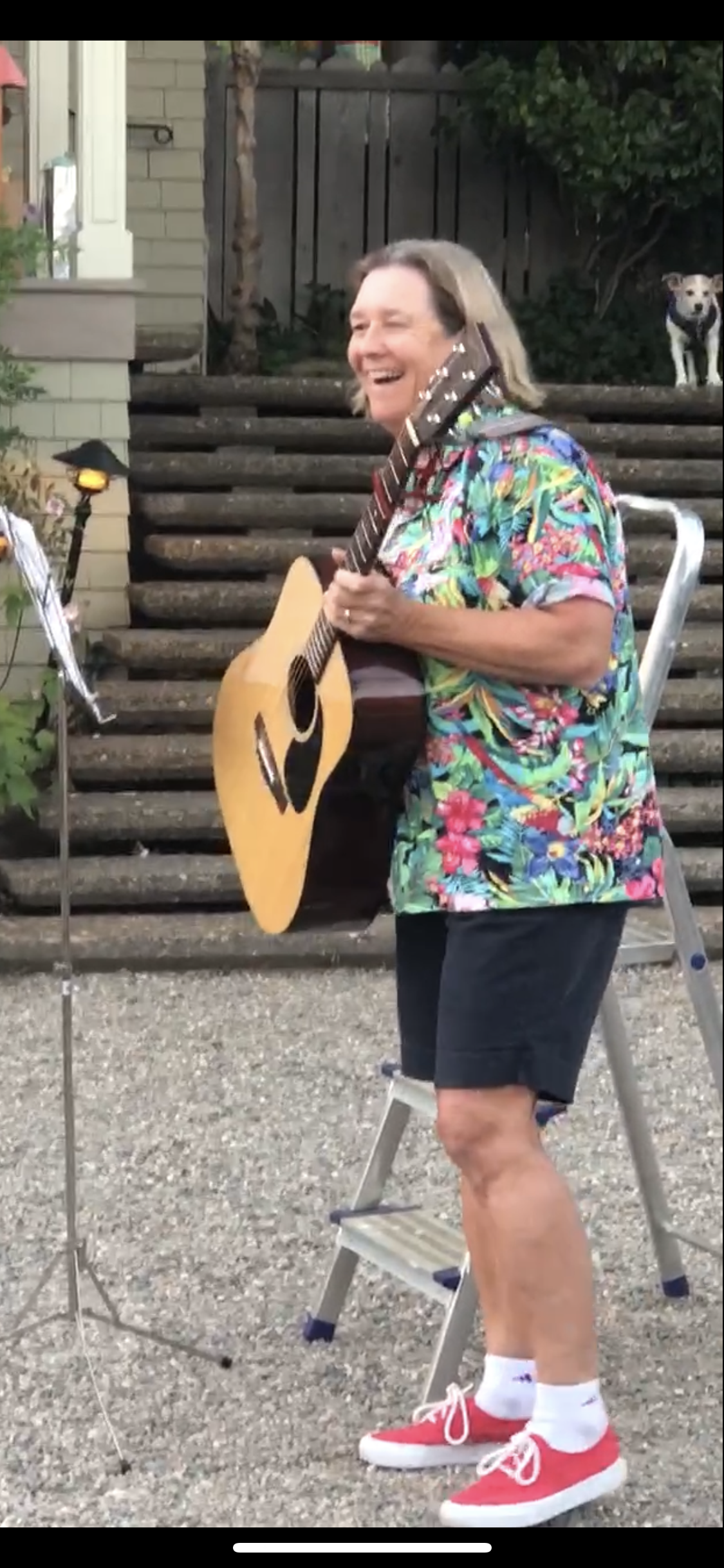 Fast forward to today! I still play almost every evening! It has become my nighttime ritual and stress reducer! And it's really fun! I'm still continuing to learn and when the pandemic gets better, I hope to join in with some of my real-life guitar friends for a "jam session". I may not become a rock star, but hey one can improve if you stick with something you love to do!
Any guitar players out there? Or do you play another instrument? What songs do you like to play?
I hope you will share your story in the comment section below!