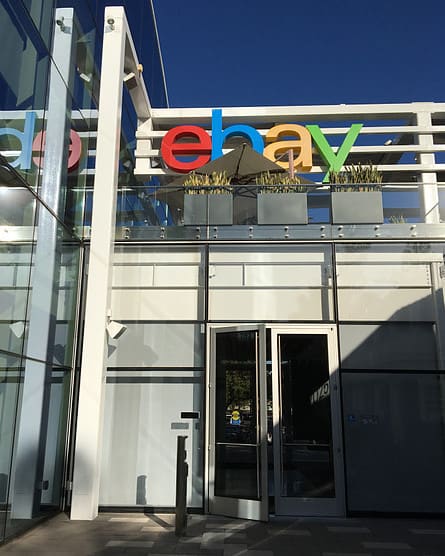 EBay is an online marketplace which conducts and promotes e-commerce between buyers and sellers. It was founded by Pierre Omidyar in the fall of 1995 and was originally called AuctionWeb. One of the first items sold on AuctionWeb was a broken laser pointer for $14.83. As it transformed into eBay, the company became primarily known for holding online auctions. A seller lists an item and the highest bidder "wins" it. That transaction is binding. Once payment is received, the seller ships it to the "winner". Feedback is then exchanged between the parties, which helps to create a safe marketplace for future transactions because the users post comments about their experience.
1998
I heard about eBay, early in the game and became a member in July 1998. It was and is still free to register, and anyone can buy and/or sell on the website. The first thing I sold back then was a piece of Bee Gee's sheet music for $2.00 plus shipping. As of this posting May 2020, I have sold over $318,000 since that initial sale. I continue to learn and grow from all my individual eBay experiences. I am a "way better seller" now than back in 1998, but we all have to start somewhere!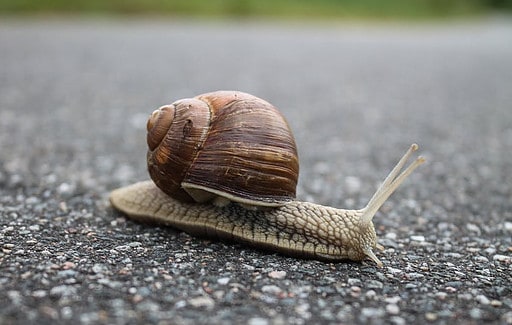 To complete that first auction of long ago, the buyer sent me their payment via "snail mail" in the form of a money order. I packed the sheet music in a manila envelope between two pieces of cardboard to prevent it from bending and took it to the post office, stood in line and then mailed it. That whole process was about a fifteen-day event: a week for the auction, plus four to five days to receive the payment and then a couple of days for the large envelope to arrive in the buyer's mailbox. Luckily it is much quicker these days, with instant purchase and payment options and a quick one day turn-around for most shipments.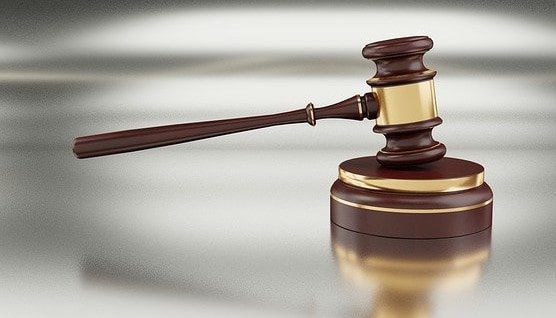 During eBay's infancy, when auctions were novel and exciting, many sellers began their listings at a minimum bid of 99¢, plus additional cost for shipping. It seemed like everything sold on eBay. It opened up the world of collecting and buying to everyone with a computer and an internet connection. It was far from perfect however, mainly because photographs of the sale items were optional. As more and more users flocked to eBay, the company added rules for buyers and sellers to make the overall experience better. Taking and posting multiple pictures became a necessity rather than an option and of course a whole lot easier with the advent of the iPhone and other mobile devices, that's for sure.
Over time, eBay provided a much more streamline way to buy online. Auctions actually only make up a small percentage of all eBay sales these days. Most items can be purchased and paid for in minutes. Sellers try to keep their hard-earned positive feedback reputations intact by providing great customer service, and quick shipping to complete the transaction. Trust and safety are built into the eBay experience these days and taken very seriously to those in charge at eBay.
The online experience has grown over the years and most retailers now have a presence on the web: Amazon, Target and Walmart to name a few. Eventually, Cyber Monday became the biggest shopping day of all with its bargains, speed and convenience. Online selling is BIG business. Online sellers have become more sophisticated and so have the buyers. Payment methods have become instantaneous, as services like PayPal and credit cards were used more and more. EBay helped create an accepted view that online shopping is valuable to the customer! If you were looking to find something usual or something from your past to buy, then eBay was your best bet.
We've Come a Long Way Baby!
When I look back on my very modest start on eBay, which feels like a million years ago, I can honestly say that I still get a "charge" with every sale I make today. (Visit my eBay store here!) I have had so many more positive transactions on eBay, with only a tiny percent negative, that I still believe in the basic premise that eBay was founded upon. Pierre Omidyar said long ago, that eBay WILL work because, "People are basically good". I completely agree!
I work hard to try to turn my buyers into "happy customers", and as a result, I have achieved the elusive Shooting Star level of 10,000 positive feedback ratings. I believe it's due to my consistency as a seller for over twenty years. I am very proud of that!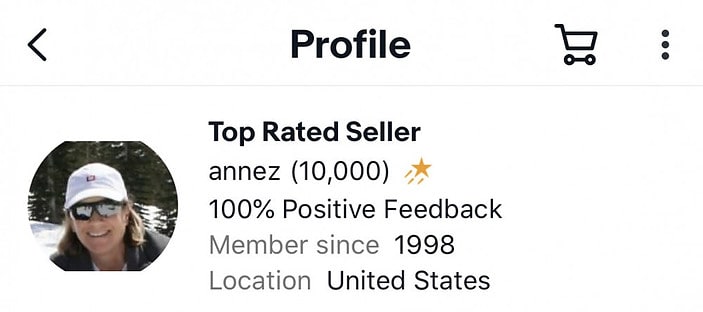 After all these years, I still believe that selling on eBay is fun, and have made it profitable, too. It takes lots of practice and hard work to know what sells and how to ship, etc. But for those who want to try it, there are many tools available for learning, from the eBay site itself to online courses and YouTube videos. Coming from a tennis teaching background, I have taught many folks how to sell on eBay. (Click here if you'd like to learn more about selling on eBay!)
There are no real secrets to successful selling, but instead basic, best practices:
Be truthful and honest in your descriptions
Evaluate your item's condition accurately
Price fairly with research
Take a lower amount of money to make a sale on occasion
Be a quick shipper
Be a consistent lister
Communicate with your buyer with professionalism
Under promise and over deliver!
Learn from others, no need to re-invent the wheel
Practice, practice, practice
Treat people how you would like to be treated and you will find success on eBay!
The seller's mantra is: LIST, LIST, LIST and you will SELL, SELL, SELL!
Please ask me any eBay questions you might have, in the comment box below. I would love to hear from you!