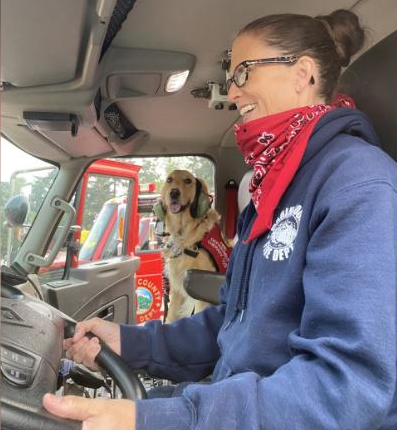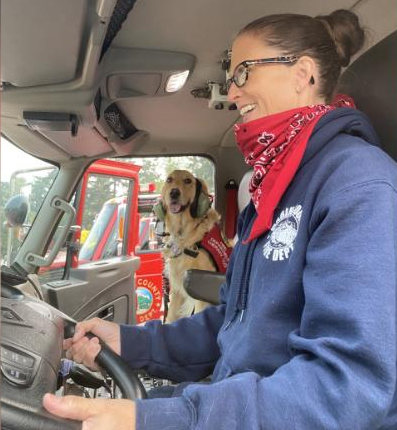 Cowboy Luke Publications announces a new children's book for release today:
by Anne Zarraonandia
Photos by Heidi Carman
It is available in paperback and Kindle on Amazon.
As an Amazon Associate I earn from qualifying purchases.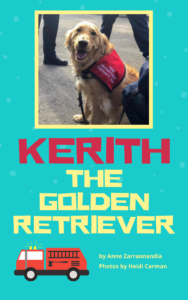 It is the story of Kerith, a two year old Golden Retriever who started out to be a Guide Dog.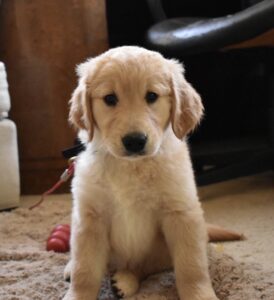 As she grew, it was decided that a career change was best for Kerith, since she was so full of energy and was
so affectionate. She loves greeting people and they love her back!
Recently, she helped comfort many of the fire fighters as they battled the raging fires in California.
Her story became a national news interest for CNN and other outlets, for her work, along with owner Heidi in helping the fireman this summer.
GMA Pet of the Week
She was named "Pet of the Week" on Good Morning America recently and her popularity grew and grew!
Kerith has her own Instagram Page that follows many of her activities.
Cowboy Luke Publications is known for featuring personal tales.
This feel good story in pictures will bring a smile to your face,
especially if you are a dog lover!
Spreading the Love
With fires burning all over California, Kerith met up with crew at the Creekside Fire near Fresno this week.
So many firefighters were happy to see her!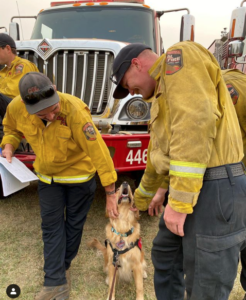 If you know a child who loves animals, the story of Kerith The Golden Retriever would make the perfect gift!