Today is the first day of The Ultimate Blog Challenge for 2021. The challenge takes place quarterly. This year it is beginning on February 1st rather than January 1st to give people a chance to ease into the new year without the pressure of creating thirty posts right off the bat!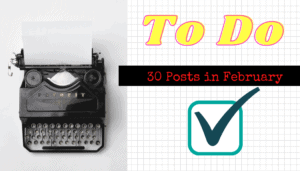 My thirty blog posts will appear on my Anne Z on the Web website. After all, like my tag line says, "It's all about having fun". It's been rewarding to participate several times in the past, not only because it gets me to write, but also because I find it fun to read other people's blogs and see what a wide range of interests we all have in the blog-o-sphere!
One of the purposes of the challenge is to generate interesting posts that will garner engagement, produce comments and increase web traffic for each challenger. It also creates a goal of daily and consistent writing, which can become a natural habit and routine, once we practice it over and over. And who doesn't love a challenge?
And, by actually saying the words "I am committed to this challenge" out loud, I am more likely to achieve my goal of writing thirty posts this month: February 2021! Here goes! Wish me luck that I will not get side-tracked along the way!
Some post ideas will come from the suggestions of the leader of the Ultimate Blog Challenge, Paul Taubman. Other ideas will be from an actual idea list that I add to all the time. It will no doubt include: tennis, Disney, eBay, hobbies like guitar playing, photography and cooking and so much more!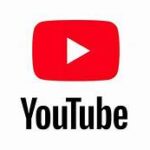 I will be trying to built video into my blog posts and link to my YouTube channel as well. If it's true that "A Picture is Worth A Thousand Words", then video must multiply that saying by ten fold! Hey, did you know that I studied film making in college and will show some of my examples in future posts.
In addition, the Ultimate Blog Challenge is a way for me to work on my web page and improve it in appearance and add new content! My website is a fluid project which is need attention, energy and promotion on a regular basis!
All this effort is for naught without readers! I would like to thank you in advance for stopping by! Feel free to leave a comment or two! Click on a link that might interest you! By all means, leave me a link where I can follow your posts, too!
I invite you to join me this month (and in the future) by following me on social media:
Join my email mailing list by subscribing today.
Let me know about the ways you like to have fun (share some links!)
I am looking forward to new The Ultimate Blog Challenge and having you follow along with me! #blogboost