Selling Strategies
Okay, you have lots of unused stuff lying around the house. You aren't really sure if you should try to sell it or donate it and be done with it all. Well, I say try to sell first and donate second. What are your selling options? Where should I sell my stuff? See the lists below for some of the pluses and minuses of each marketplace.​


​1) Garage Sale 
a. set up time
b. advertising – signs, classified ads
c. labor and negotiating
d. exhausting
e. people try to get the lowest price possible
f. in person, cash transaction
g. break down after sale
h. donate leftovers by taking them to Goodwill or put a FREE sign on stuff in front of your yard
i. non-internet based (except for free online advertising if you wish)
j. relies on foot traffic or neighborhood for business
k. Venmo payments are becoming popular
Garage Sale Final Analysis: lowest return money-wise, the quickest way to clear stuff out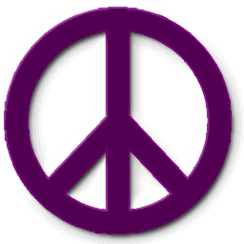 2) Craig's List
a. take photo
b. create listing
c. receive text or email from interested party
d. lots of "back and forth" communication with potential buyers
e. meet at some public place to make a sale
f. deal with flakes and scammers
g. in person, cash transaction
h. reaches a wider base of buyers, still mostly local buyers
i. great for large bulky items that are too big to ship
j. Venmo payments are becoming popular
Craig's List Final Analysis: money is fair, even if one wants a good deal, one gets better prices than at a garage sale. Slower way to move stuff, selling one item at a time for the most part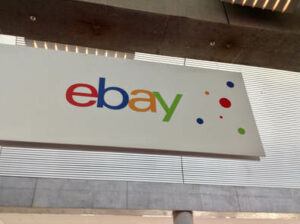 ​3) eBay
a. need to learn the ropes: set up eBay and eBay Managed Payment accounts
b. take photos
c. create listings
d. sell, ship
​e. online transaction
f. be organized, what's listed, where to store listings?
g. buyers leave feedback and ratings
h. best selling prices for collectibles potentially
i. fees involved: listing and final value fees and PayPal fees, shipping costs if you offer FREE shipping, supplies
j. occasionally buyers want refunds or to return items
k. not great for hard-to-ship/large items like a dining table or ping pong table.
eBay Final Analysis: best chance to make more money, need to be consistent and use best practices to be a successful seller. More potential buyers (millions) because eBay has a huge internet presence, and you can find almost everything on eBay!
How do I, Anne Z sell my stuff?

I do a combo of all three. I have 2-3 garage sales a year. They are exhausting but nothing goes back into my house when my deal ends. It cleans out a lot of stuff, even if the sales are slow. Ads are free if one uses, paper signs over and over again. Use NextDoor and Craig's List for free advertising rather than a local newspaper for paid classified ads.
I have 30+ listings running on Craig's List at all times. I try to list new things a couple of times a week. Free to list. Lots of scammers which can be annoying. Local deals on most items. Many nice and friendly buyers.
I have over 1600+ items listed currently on eBay. eBay takes the most work, but the potential is there for selling at a higher price than a garage sale or CL. I love eBay and continue to list every day and sell every day. Most of my successful sales are on eBay.
As a long-time seller of almost twenty years, I have taught many folks how to sell on eBay. I used to give live-in-person classes to people, but now I've branched out to the online course world.
Below is a list of shipping tools you will need if you want to sell and ship on eBay. There are some affiliate links below. There is no extra cost to you, but we get a small percentage back from a sale. Thanks for your support. Using these links will save you some time. 
Shipping Tools
You can find most of them on eBay or where noted. As an Amazon Associate, I earn from qualifying purchases.
Hopefully, you can find a solution for what to do with all your unwanted stuff.
Comment below and let me know what works for you!