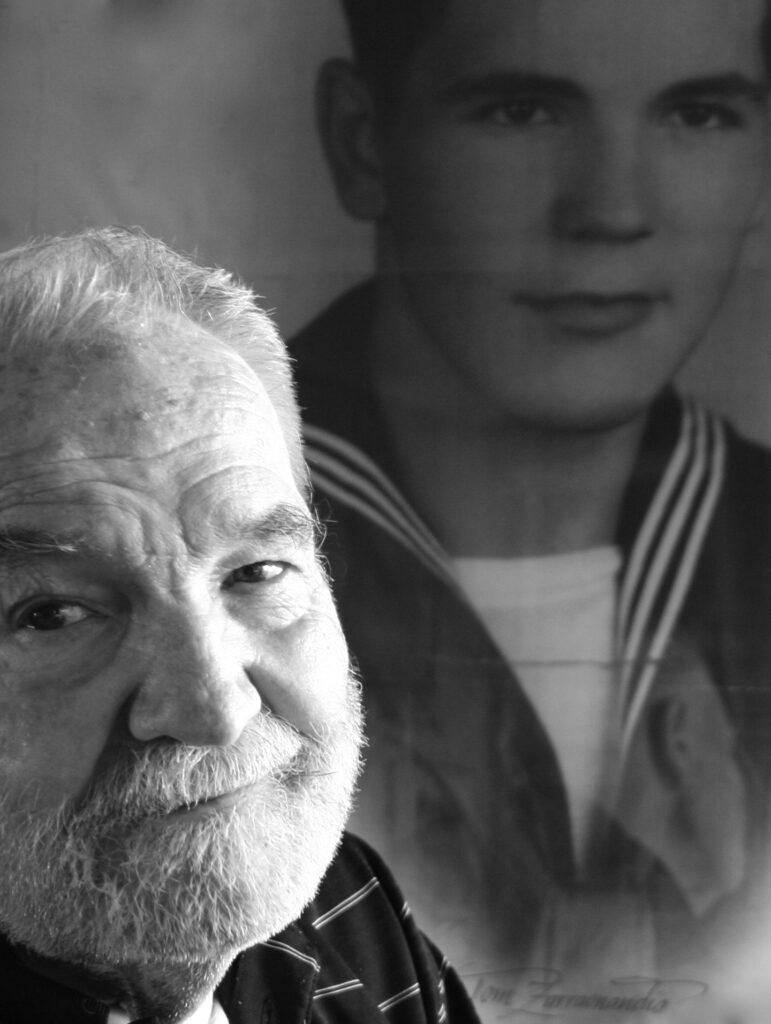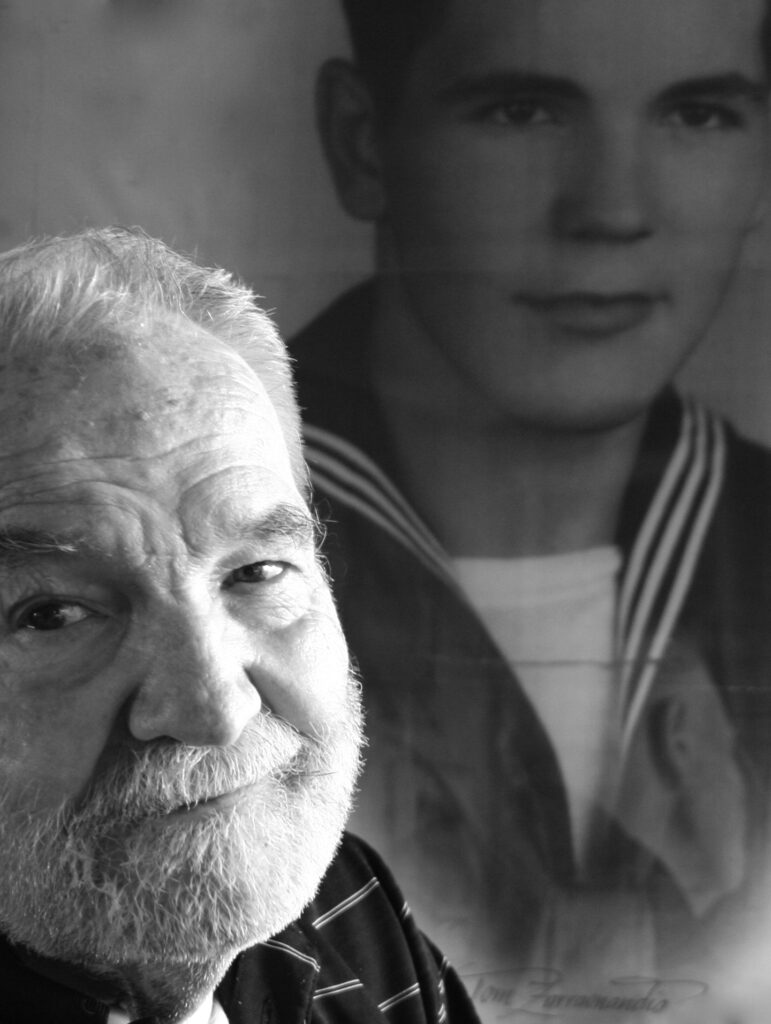 Seven years ago I entered a local photography contest sponsored by a local photography studio. We were given a random category which led us each into a direction for choosing a subject. I pulled a small piece of paper out of a hat and it read: "Age".
After some though, I decided to ask my then 86 year old dad if I could take his photograph. As I looked around his art studio, I saw an old photo of him from his Navy days at the end of World War II. It was reprinted as a 2'x3′ poster and used for a previous birthday celebration of his. He was so young and innocent, with so much of his life ahead of him.
Fast forward to my octogenarian father, still mentally alert, yet living life as a stroke survivor that affected his speech and his movement on the right side of his body. That stroke, which happened in 2002 would have taken anyone else down, but not my dad. He was the strongest man I have ever known. He was filled with pride and determination and never wanted pity for the what he was dealt in having a severe stroke. He lived with its effects for fourteen total years.
I wanted my photograph to show the contrast of a young man's life with an older, wiser man. My dad was completely game for the photo session I planned. He loved my idea of placing him in front of his Navy portrait. I also knew that I just had to focus on his eyes, which after he lost his speech with the stroke, spoke volumes.
He had a little grin which showed me that love of life was in full display. We took a few different angles, all in color with my digital SLR camera. We used the natural light coming from his large picture window that faced the back yard.
As I was reviewing the photos, I decided to turn his image into a black and white portrait. Bingo! I got my shot! I completed my entry and sent the file digitally. After that, was the difficult waiting game for the results of the photo contest.
As I entered the Community Center where the award ceremony was to be held, I had a hopeful feeling that my photo could possibly earn some recognition. I looked to left and there it was framed and hung on the wall! What do you know? Third Place in my category!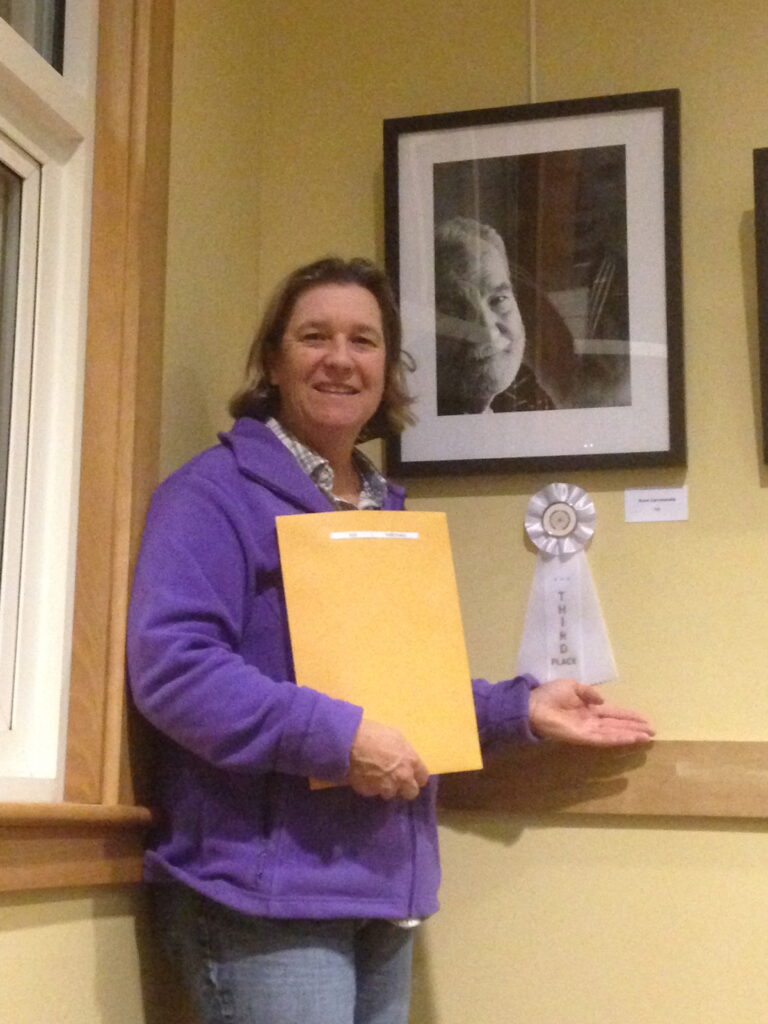 The next day I went to my dad's house to tell him the news! He was so exited and filled with such pride.
A picture is worth way more than a thousand words, especially if the subject isn't able to speak anymore! What a moment that was!
My dad lived a few more years and passed away at 89. He lived a long and happy life. I treasure this photo and think about our photo shoot often!
Do you have any special moments you have captured of your parents? Please share below.