I have sold TONS of stuff on eBay since 1998!
Everyone always asks me what I sell on eBay.
Here is a list of videos that shows various things I've sold. You can get an idea about items and trends and what may be just sitting around the house. You can turn those items into CASH as I have.
Anne Z – A to Z Pirate Booty – Top Rated Seller – eBay Instructor
Celebrating 25 Years of Selling on eBay
Besides getting asked what I sell, people ask me how long I've sold on eBay. My 25th eBay Anniversary is today, July 6, 2023. That's a long time! eBay has gone through so much change during that time and so has the world at large. Most of us purchase things online almost every single day, without giving it much thought at all. It wasn't always like that!
I remember the first things I sold online: a piece of Bee Gees sheet music for $2, I believe. Crazy, huh? The buyer then sent me a money order he purchased from the US Post Office, put it in an envelope, added a postage stamp (33¢), and dropped it in the mailbox. A couple of days later, I received it from my post office box and made a deposit into my checking account. I packed the sheet music up in a manilla envelope with 2 pieces of cardboard surrounding it, so it would get bent, I mailed it off to the buyer. Oh, I forgot to say that I stood in line in order to ship it. After a few more days, the parcel arrived at the buyer's door and maybe they left feedback, or maybe they didn't. It was all so new! I was hooked.
Lots of Changes Over Time
I began to things I accumulated, mostly movie, music, or sports memorabilia of some kind most likely. The other part I remember is that I printed out the email notification that there was a winner for my eBay auction. How things have changed. I no longer print any notifications. I no longer receive money orders. I no longer stand in line at the bank or post office. It's all done online.
In fact, my favorite tool for shipping is my Rollo Thermal Printer. It 4×6″ prints labels without using ink. What a money saver. Have you tried one of these little printers? I highly suggest getting one if you need to print postage at home or work! It can be done directly on the eBay site!
Here is my link to this handy printer listed on Amazon! As an Amazon Associate, I earn from qualifying purchases.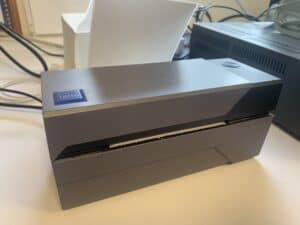 eBay Keeps Evolving!
eBay grew over time! Auctions are no longer the mainstay of its sales. It is truly a global online selling platform. For those of you who have been living under a rock, let me give you a quick summary of what eBay is.
eBay is an American e-commerce company based in San Jose. Founded in 1995 by Pierre Omidyar, it operates in approximately 32 countries and manages an online auction and shopping website where people and businesses can buy and sell goods and services. Buyers can use the website for free, but sellers are charged fees for listing items after a limited number of free listings, as well as an additional fee when those items are sold.
eCommerce Success
The company is a notable success story of the dot-com bubble and is currently valued at billions of dollars. Its website facilitates consumer-to-consumer and business-to-consumer sales, making it a popular platform for online commerce worldwide.
As of late 2022, there are now over 135 million currently active on eBay! Here are more stats on eBay's revenue and growth. Not surprising is the fact that most of the purchases on eBay are made by mobile phones or pads. And most of the buyers are from the United States. This information comes from Capital One Shopping Reports, 2023.
As a seller and buyer myself, I've seen many changes. Buyers still want to purchase collectibles! Sellers still want to clear stuff out. It is a win-win when the buyer=seller connection happens. I get a thrill with every purchase AND payment when a sale is made!
What Exactly is eBay? Click here to read my answer.
More YouTube Selling Videos/Shorts
Here are some more videos shorts from YouTube that will show a few current offerings from my eBay store!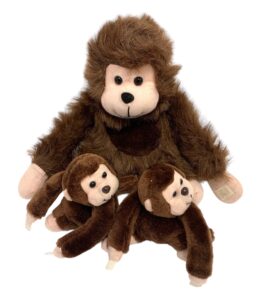 5 Advantages of Selling on eBay
Large customer base: eBay has a huge customer base, which means you have the potential to reach a large audience.
Easy to use: eBay provides an easy-to-use platform to list and sell your products, making it accessible for anyone to use.
Low start-up costs: Unlike starting your own e-commerce website, selling on eBay has low start-up costs since you don't need to invest in website development, hosting, and other related expenses.
Flexibility: eBay allows you to sell a wide range of products, from used items to brand-new products, giving you the flexibility to choose what to sell.
Trust and security: eBay has a system in place to protect both buyers and sellers, ensuring that transactions are secure and trustworthy.
Check out my eBay inventory and store called A to Z Pirate Booty! I am proud of all that I've sold over the past 25 years. Not quite a million dollars, but close! If you want to learn how to sell things on eBay and learn from a pro, here is a link to my online course that's hosted on Udemy! Coming soon, is the updated video course with the most current and up-to-date info about selling on eBay!
Please offer any comments on your experiences with eBay! Have you ever sold anything yourself on eBay? I'd love to hear!