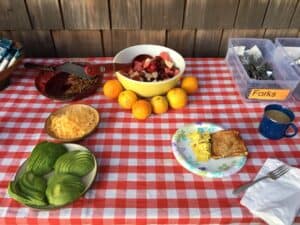 In my opinion, there is no better food than THE AVOCADO. It comes in its own package. You can find them in most markets (at least you can where I live in California!) It is my "go-to" food. It is a perfect compliment with eggs for breakfast. It is great when added to a sandwich! It's essential for an
hors d'oeuvre
 when having a Super Bowl party. And what salad is complete without chunks of avocado in a dinner salad?
Now there may be readers out there that do not share my enthusiasm for this delicious green delight. That's okay, then there is more for me! I remember as a teen ordering a deli turkey sandwich with avocado on a sourdough roll until I realized the reason I ordered the sandwich that way was for the avocado. I soon switched my order to a plain avocado sandwich, hold the turkey!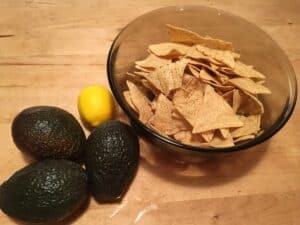 Many might not know how when this fruit is ripe. Just a light squeeze and you will feel a little softness. That's it! Too mushy and it will be brown inside. Pass on that one! Once you slice it in half, you must remove the pit. You can scoop it out with a spoon or jab it with a knife blade and pull it out that way. Either method, next remove the skin and slice or mash your way to heaven!
Add a little fresh lemon or lime juice and a dash of salt and you have a meal all by itself. And it's great brain food. Perfect as a first food for babies trying out solids. Avocados are one of the few fruits that provide "good" fats. It can help reduce blood cholesterol levels and decreases the risk of heart disease. In addition, avocados provide nearly 20 essential nutrients, including a good source of fiber, potassium, Vitamin E, B-vitamins, and folic acid. WOW, that little green fruit sure packs a punch!
How about avocado toast? Add a fried egg and you have one great breakfast!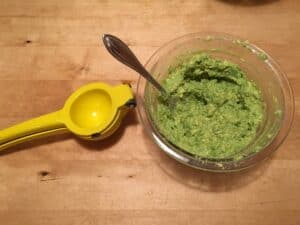 ​It's not a party without a serving of guacamole. Here is 
my simple and tasty "Guac" recipe
! You will have a winner on 
Taco Tuesday
 at your house if you make it for the family. Of course, there are so many other ways to enjoy the tasty avocado.  Living in California I am partial to the California Avocado. Hey, the little guy even has its own website. Here is the link for everything you wanted to know about the 
California Avocado
. This site is filled with recipes, nutrition, and how-tos about my favorite little food.
Last but not least, you might be concerned about the calorie content of an avocado. One-third of an avocado is just 80 calories. Not too bad when you consider it is a Super Food! Have I convinced you yet? What are your favorite ways to enjoy avocado? Please share in the comments below since it can be served a zillion different ways! Until then, pass the guacamole, please!